Don't waste time and risk injury this holiday season.
Rent our lights and we will set up and take down for you!
HOW IT WORKS
Click Start Order.

Choose which Package you want (Ground, Full-Home, or Build-Your-Own).

Choose your Theme.

Choose what Date you want it set up and taken down.

Pay online with Up-Front pricing & No Hidden Fees.

Relax while we do all the hard work. We'll bring the timer, extension cords, clips & more. We handle setup & teardown so you don't have to.
Yes. It's that easy.
Curious to see how your home might look?
Here are some other homes we've set up:
📦 Rent Our All-Inclusive Package
We handle Setup & Teardown so you don't have to.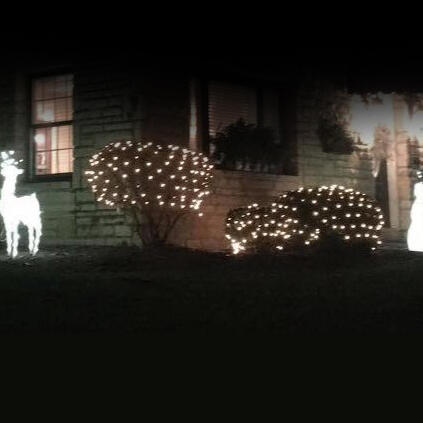 Ground-Only Package
For $350 Flat You Get:
4 Bushes with net lights

2 Medium Decorations

1 Holiday Wreath

Mechanical Timer

All extension cords

Setup & Teardown

A dedication to actively fix setups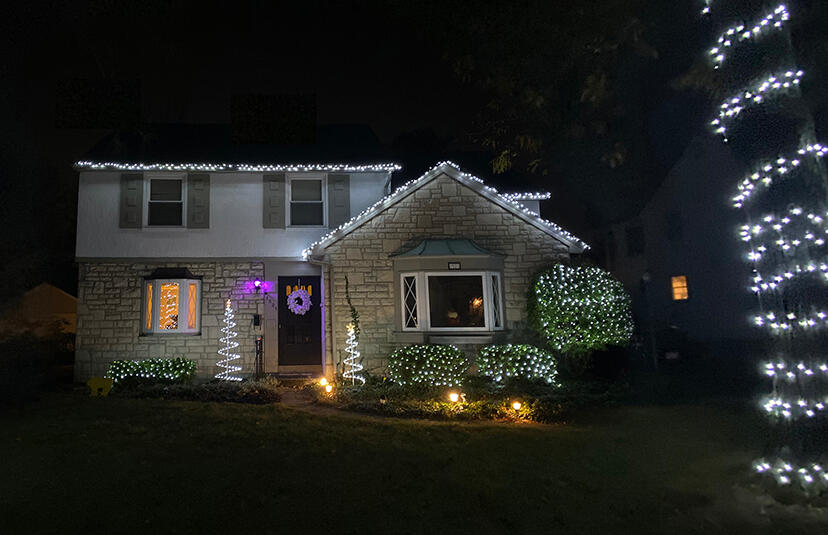 Full-Home Package
For $850 Flat You Get:
Entire gutterline with lights (includes areas above garages & porches)

4 Bushes with net lights

2 Medium Decorations

1 Tree with mini string lights, trunk wrapped

1 Holiday Wreath

Custom-to-Home wiring

Mechanical Timer

All extension cords

All Clips

Setup & Teardown

A dedication to actively fix setups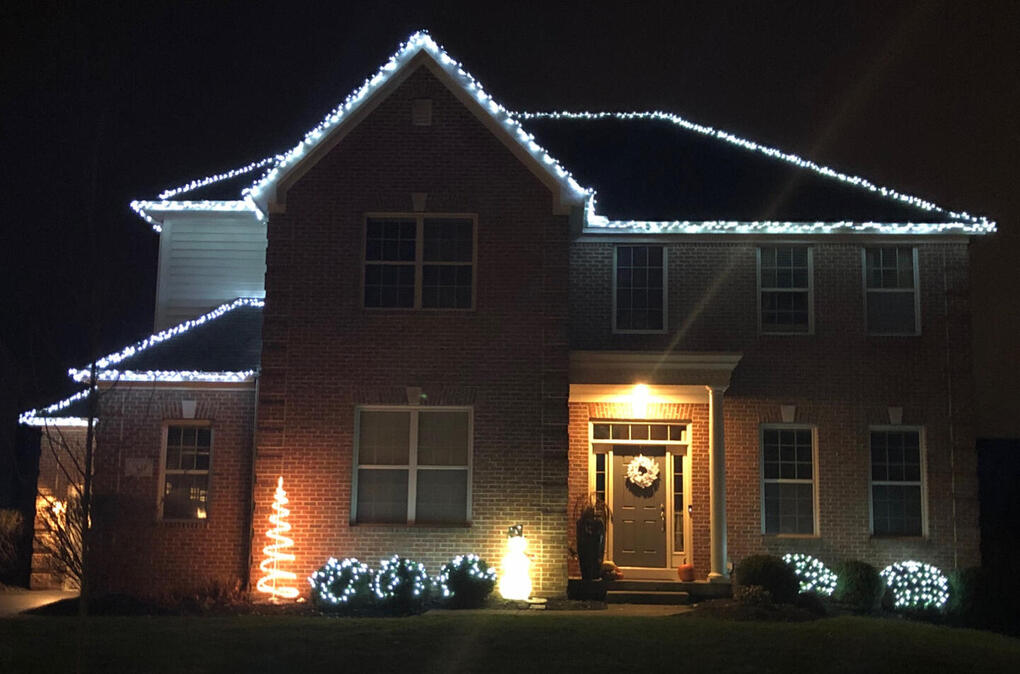 Build Your Own
Starting at $850 You Get:
Entire gutterline with lights (includes areas above garages & porches)

3+ Net Lights for Medium Bushes

2+ Medium Decorations

1+ Exterior Trees Lit

1+ Holiday Wreaths

Custom-to-Home wiring

Mechanical Timer

All extension cords

All clips

Setup & Teardown

A dedication to actively fix setups
EMAIL PETER@SEASONALSETTER.COM FOR INFORMATION ON COMMERCIAL-LEVEL JOBS FOR 2022.
Our Guarantees
And not just "satisfaction guaranteed"
We guarantee Unlimited FREE fix-it requests by Dec 20th.

We guarantee a FULL REFUND by Dec 20th if you're not satisfied with the setup.*

We guarantee the highest quality LED lights for your home.

We guarantee the most beautiful design custom tailored to your home.

We guarantee no hidden fees or charges. Our price is listed up-front before you buy.

We guarantee to be fully set up (or taken down) within a 3 day window of your choosing.

We guarantee that all our crew members are properly trained and insured.
* If you are not satisfied, we will provide a full refund and removal of the lights & decorations.
Why US?
Hanging up lights is dangerous, time consuming, and an overall hassle. That is where we come in! We take the aching stress out of the holidays so you can focus on the parts that matter!

Below are some reasons why people use our service: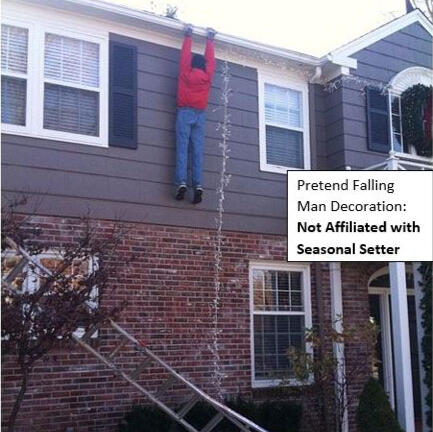 Hanging up lights is Dangerous!
Over 15,000 injures per year happen while decorating for the holidays. Of that, over 5,500 injures per year are from falls (from November - February.) 47% of which were hospitalized and 34% had fractures.

Why risk your health this holiday season?
time spent (and in the cold)
For the average homeowner putting up decorations by themselves or with their partner, it can take upwards of 10-12 hours. That is an entire day in the cold outside hanging up lights. Then you still have to take them down!

Why not spend time doing the things you want to instead?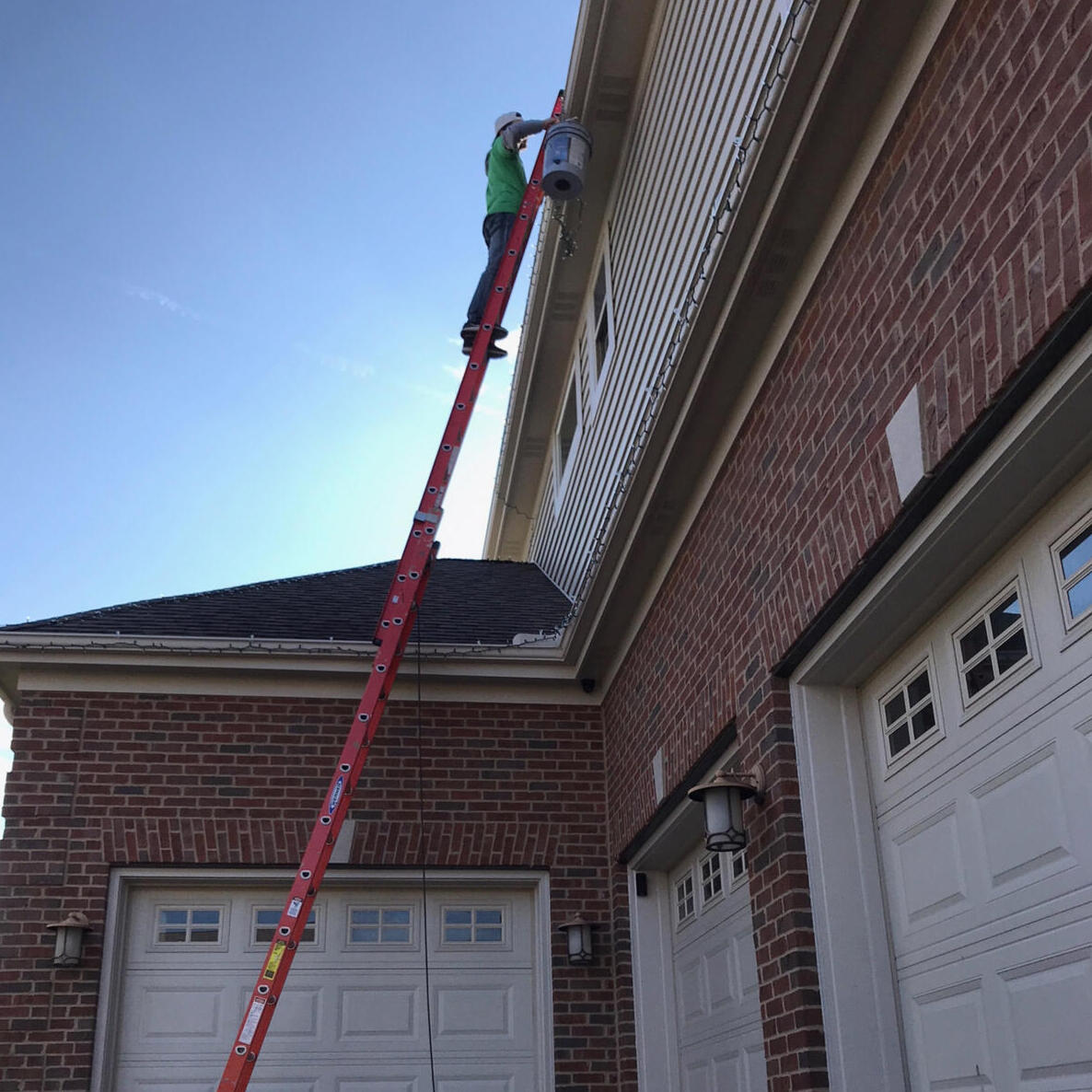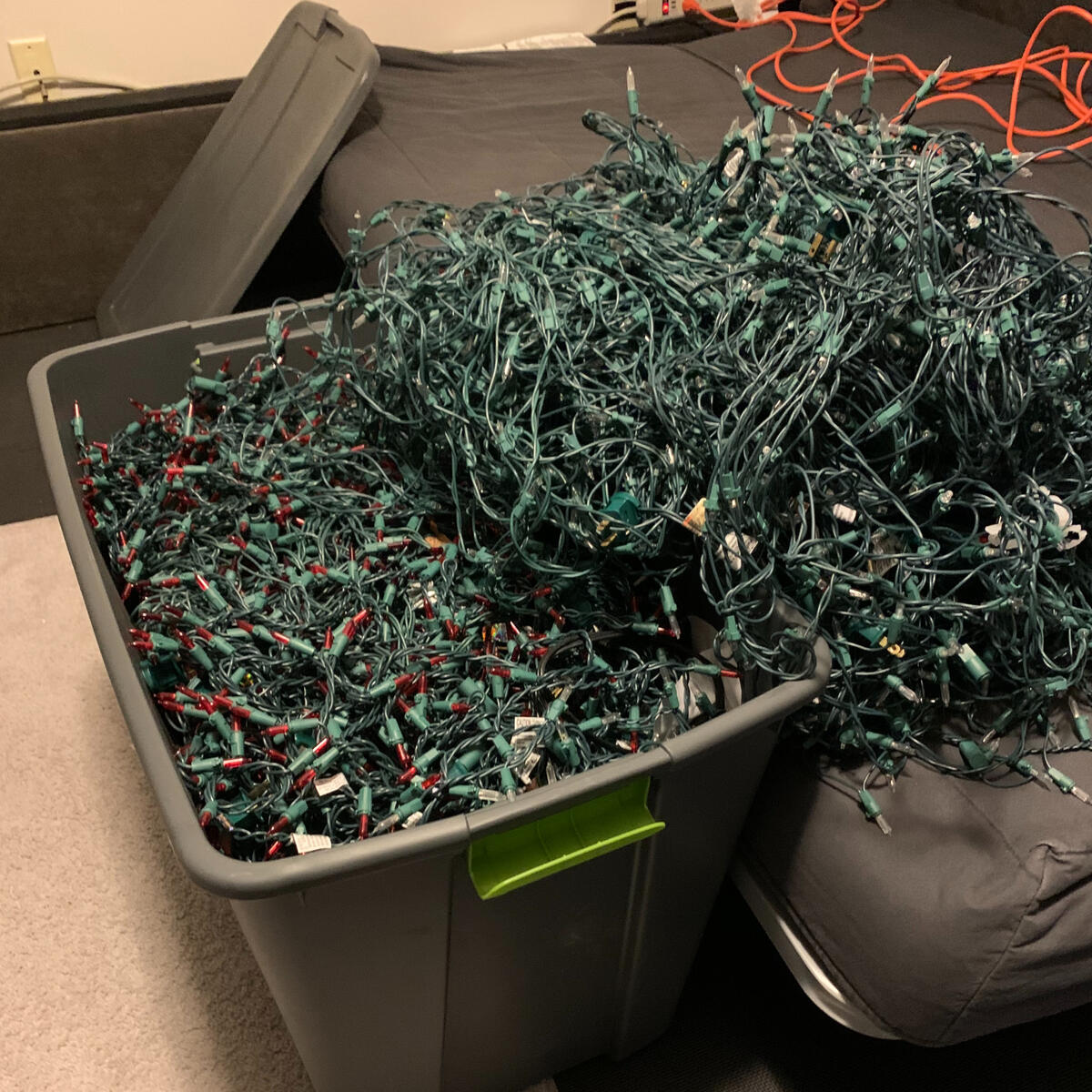 Tangled mess of lights
Finally feeling motivated to put lights up? BOOM! A big ball of never ending lights. Don't spend additional hours untangling your lights before putting them up.

Why worry about a tangled mess of lights?
🏠 about us
Decorating for the holidays can be a hassle and sometimes even a safety risk. Take the time to enjoy your holidays and call on the professionals to get it done quickly.

We will transform your property into a winter wonderland or your ideally decorated destiny.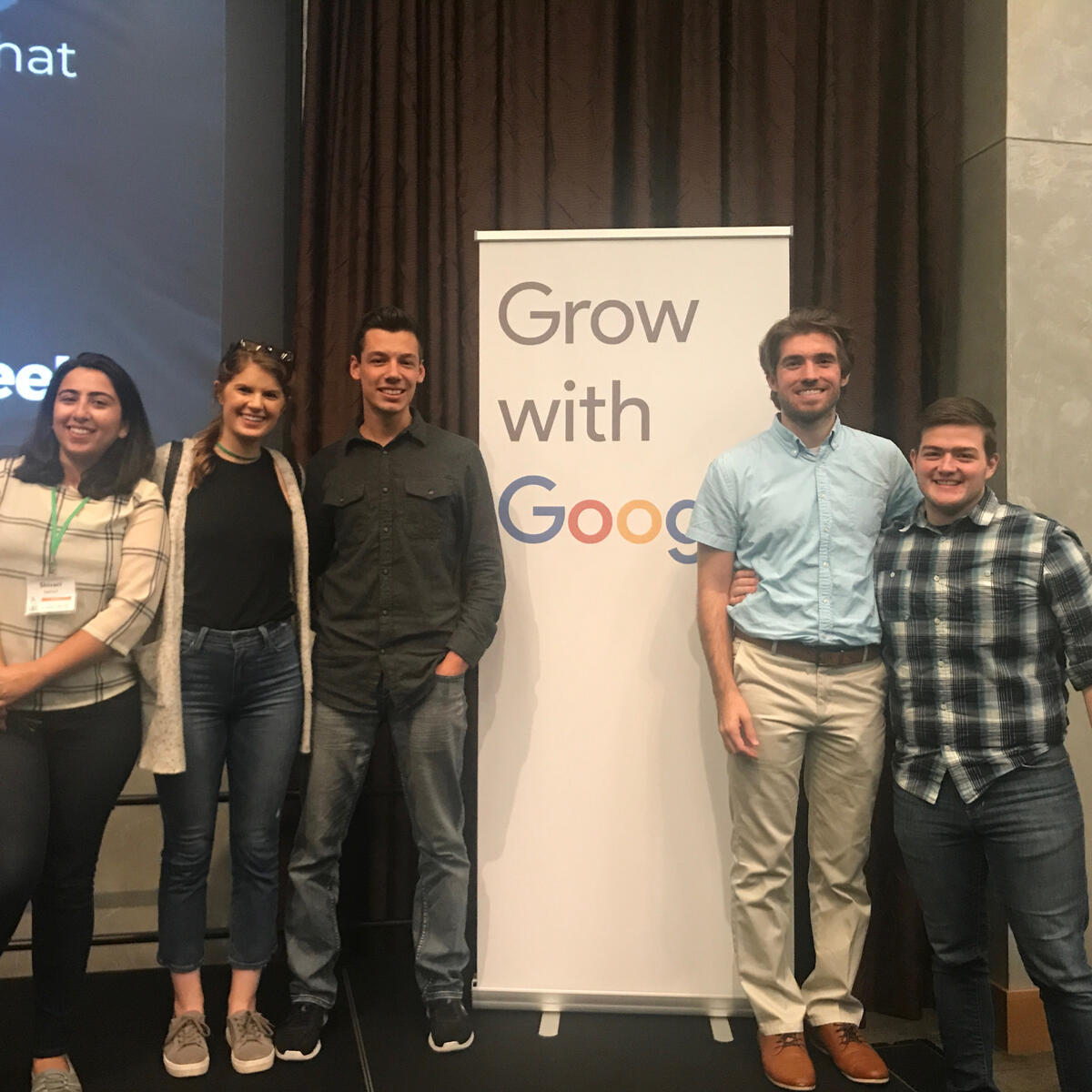 😃 Who we are
Seasonal Setter was created by The Ohio State University entrepreneurs, Alex and Peter, to help ease the struggle of holiday hassles by providing a service of renting out, setting up, and taking down holiday lights so you don't have to!
🎄🎁 Get the decorations you desire. Without the hassle.
Have an idea in mind for the upcoming holiday season that's just around the corner? Seasonal Setter will give you the design you want and make your home the best on the block!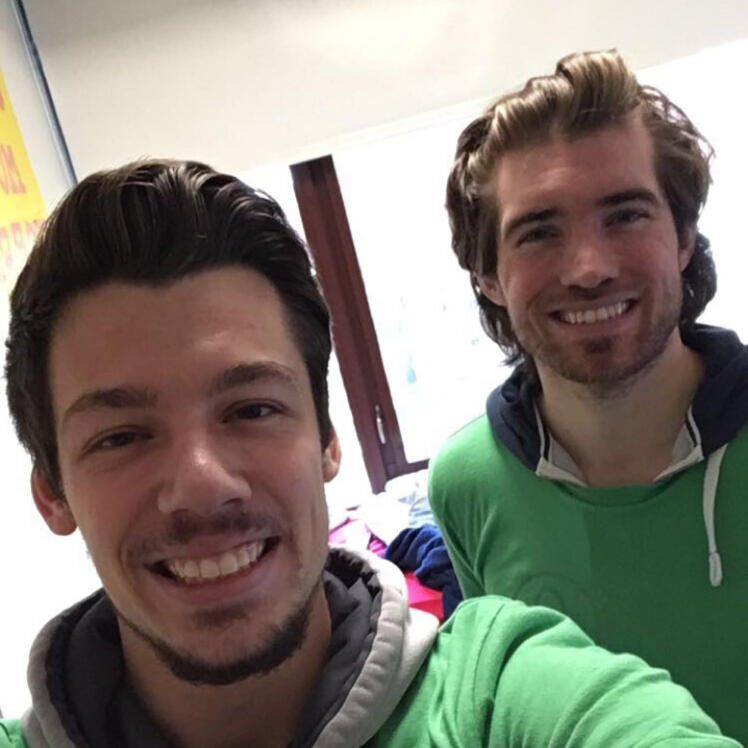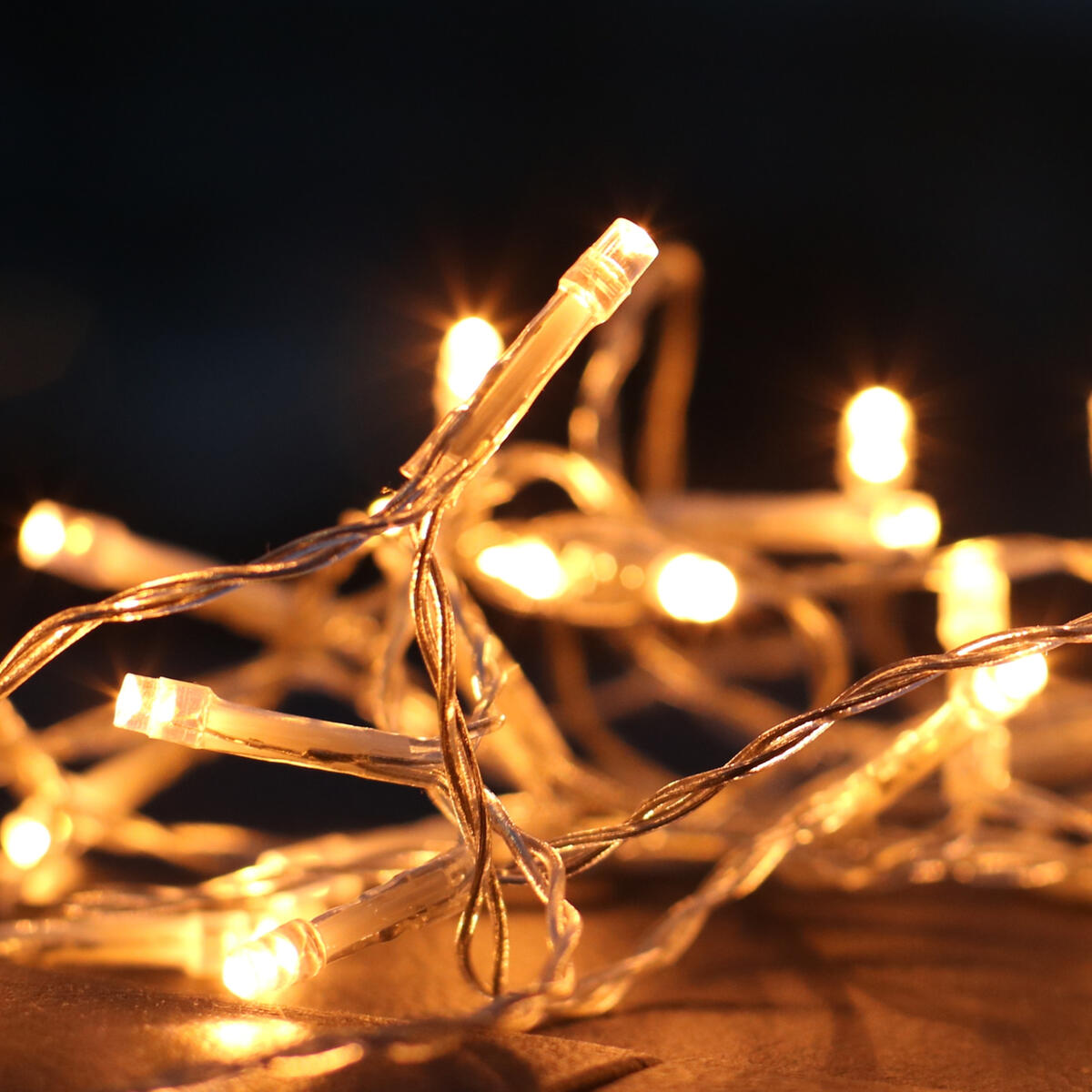 📃 Insurance and Liability
Seasonal Setter is liable for any damages caused during the set-up or take-down of equipment to Client's person or property. All employees are insured.
🔌 Custom Wiring on ALL jobs
Each home is different, and we cut lights custom to fit your home. We bring them directly to the corners to show the precise outline of your home, which shows a cleaner look and will set you apart.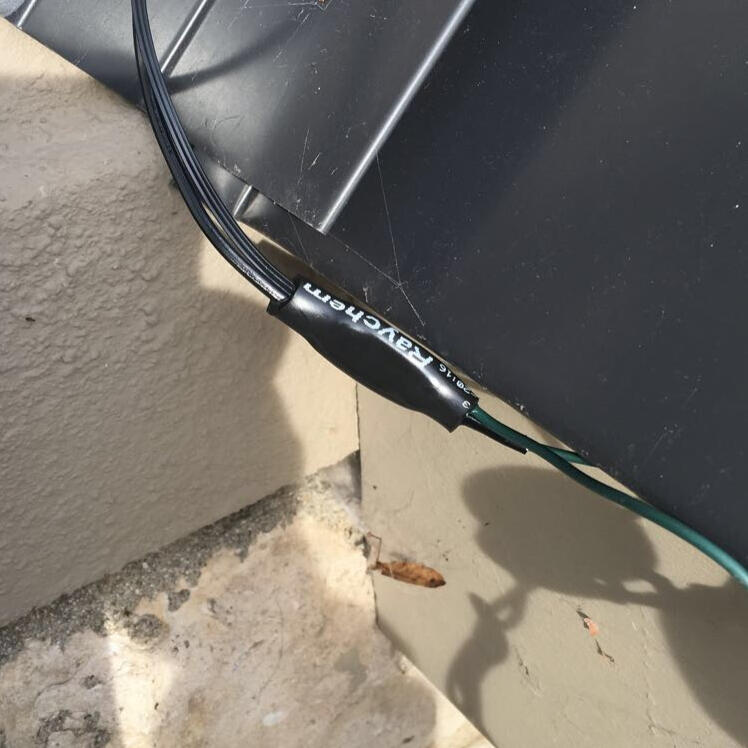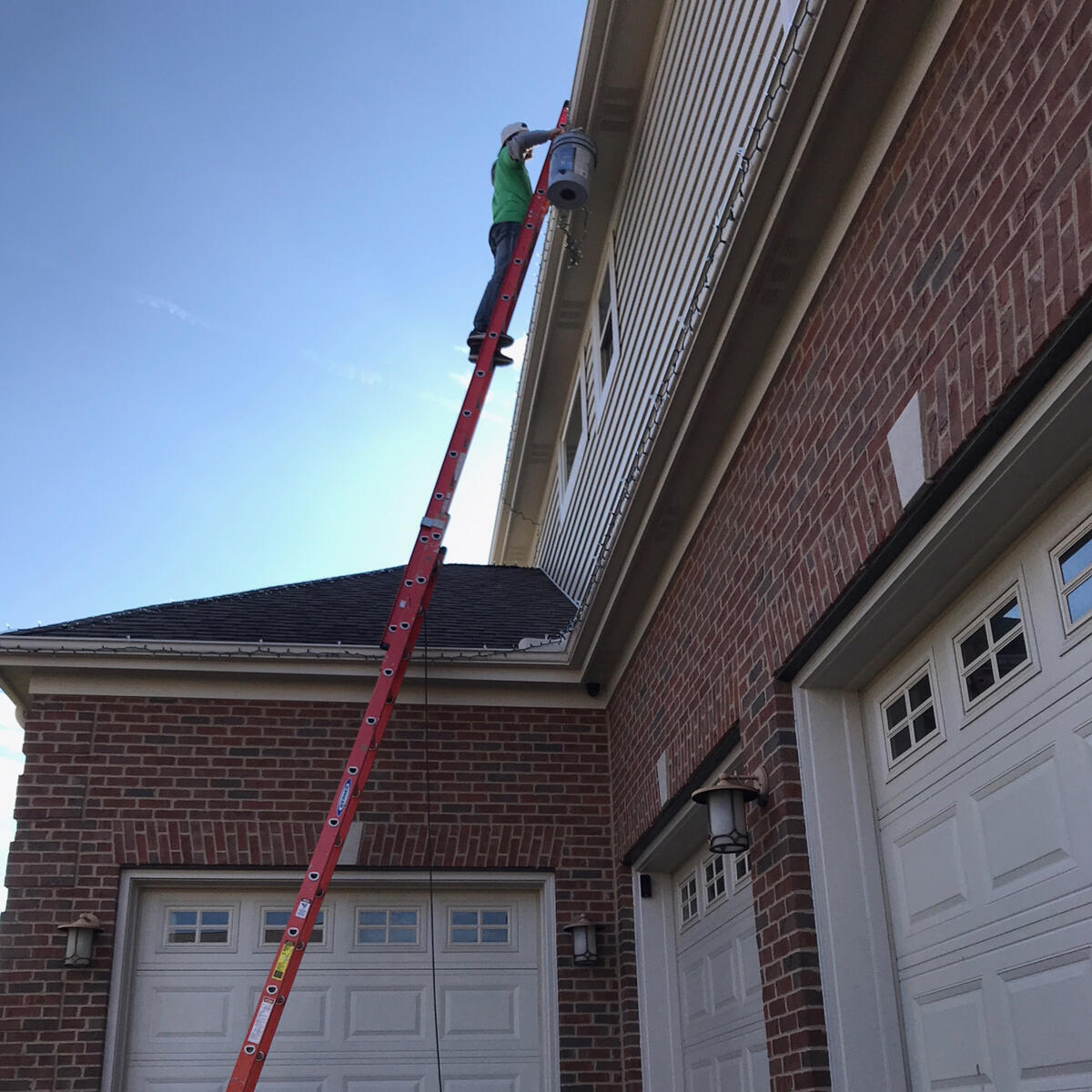 ⚠ Safety
The most important part of the job is safety. Each jobsite has a roof harness kit on site in compliance with OSHA standards. All employees are trained how to properly handle ladders, harnesses, and any larger equipment used.
Frequently asked questions
Can we determine the time that you take the decorations down?
Of Course! Seasonal Setter provides a open scheduling window during your checkout process so you can choose your own setup and tear-down dates.
How far in advance do we need to contact you to get a price to have the work done?
We're extremely flexible with scheduling. Note: The soonest an order can be completed is 5 days after submission. Please note the decorating season is short, and we charge extra for jobs done after December 15th.
Do we need to be home for the installation?
Not for any installations. Our trained installation crews are efficient and can complete your exterior installation regardless of your availability.
Is there a difference between your lights and the ones I can buy at my local retailer?
Absolutely! Our decor is manufactured to your specific request and we will replace any/all bulbs that burn out during your rental. We also feature UL-rated, outdoor extension cords, a variety of property-friendly installation accessories and commercial-grade specialty décor. You won't find better quality anywhere!
Do we rent the decor, lease it or do we own it?
All decor is rented with our service. With Seasonal Setter, you'll never own old, worn-out decor again! With our program, decor is automatically replaced when it needs to be – and you will have the flexibility to change colors upon renewal!
Enter your email below to recieve our newsletter and some helpful holiday tips:
Contact Us
We want to make sure all of your concerns are addressed.

We'll respond within 24 hours, usually a same-day response.
So what are you waiting for?
We handle setup and teardown, so you don't have to.
Thank you for your order!!!
We have received your order and your Hassle-Free Holiday is underway!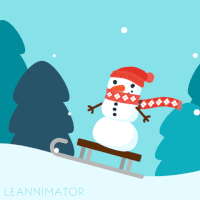 We have received your order and will send you a confirmation email!
In the meantime, If you have any questions or comments, please email Peter@SeasonalSetter.com or call 330-524-9871
Terms of Service
1. SCOPE OF WORK.
Scope will be determined by package and options purchased. "Client" will be referred to as the person purchasing the package. Client's property (or Recipient's property) shall be decorated using the scope of each package as per purchase. By agreeing to these terms and conditions, the client confirms acceptance of scope of work and all articles within.

2. TERM.
The term of this Agreement is for the winter season of 2021 from the date of its execution by Seasonal Setter or until the completion of the work described in any Statement of Work, whichever is later. Specific set-up date will be determined by online calendar at time of purchase.

3. PAYMENT.
Client will have the option to pay either 20% of the total cost, or total cost of purchase. Seasonal Setter will charge the remaining balance 5 calendar days before setup date. It is understood that payment to Seasonal Setter for services rendered shall be made in full as agreed, without any deductions of any kind whatsoever, in conformity with Seasonal Setter's status as an independent contractor. Payment method will be through debit/credit transaction, unless otherwise specified at the time of purchase.

4. ACCEPTANCE.
The Decorations, as defined in each Statement of Work, shall be deemed accepted by Client upon completion of the following acceptance test: (a) immediately upon receipt of said Decorations, Client shall promptly, but in any event not more than 5 business days, perform testing of the Decorations to confirm that the Decorations perform in accordance with the documentation or other standards applicable thereto as set forth in the applicable Statement of Work; (b) notification of nonconformities in regards to decorations setup or product functionality to be corrected must before December 15th, 2021. Any such written statement of nonconformities shall provide sufficient detail to enable Seasonal Setter to remedy the failure to conform to the completion criteria contained in the written statement. Unless otherwise agreed to in writing by the parties, Seasonal Setter will redeliver corrected Decorations to Client within a reasonable amount of time after receipt of such statement of nonconformities or by December 15th, 2021. If Client fails to provide a written acceptance or a written statement of nonconformities about corrected decorations within the 5 days, the Deliverables shall be deemed accepted by Client.

5. LIMITATION OF LIABILITY.
Seasonal Setters LLC will be liable for any damages caused during the set-up or take-down of equipment (decorations) to the Client's person or property. Seasonal Setter is also responsible to ensure all decorations that are set-up initially work and are securely fastened properly. Seasonal Setter will be responsible to make sure that any client concerns (such as burnt-out light bulbs) are addressed before December 20th, 2021 (weather permitting). Seasonal Setters LLC is NOT liable for any damages caused by electrical work, including but not limited to; fires, broken light bulb glass, power surges, etc.. Client is responsible for ensuring the electrical system on property is able to handle the electrical load, and has the sole responsibility to make sure it is able to provide proper power. Similarly, Seasonal Setter is not liable for providing any electricity to any equipment set up or provided. Client is fully responsible for any equipment that Seasonal Setter sets up during duration of rental and/or service contract. Client will be liable for any lost or stolen equipment owned by Seasonal Setter during duration of rental up until the date of actual teardown of decorations by Seasonal Setter.

6. PROPERTY & EQUIPMENT POLICIES.
Client may not transfer, sell, or otherwise dispose of any Seasonal Setter equipment without the prior written consent of Seasonal Setter. Client will not alter, modify, add or subtract any form of adhesive, wire, hooks, clips, or any other items to the decorations or lights set up by Seasonal Setter. Client is responsible to notify Seasonal Setter if decorations are unsatisfactory or if they have a concern. This license gives no title or ownership rights in related property to Client.

7. ENTIRE AGREEMENT.
This Agreement sets forth the entire agreement between Client and Seasonal Setter as to its subject matter. None of the terms of this Business Contract shall be amended except in writing signed by both parties unless otherwise communicated and agreed upon in writing.

8. FORCE MAJEURE.
Neither Client nor Seasonal Setter shall be liable for failure of, or delay in performing obligations set forth in this Agreement, and neither shall be deemed in breach of its obligations, if such failure or delay is due to natural disasters or any causes reasonably beyond the control of Client or Provider. This Agreement shall be construed in accordance with the laws of the State of OHIO. IN WITNESS WHEREOF the parties have caused this Business Contract to be executed and delivered by their duly authorized representatives.

9. CANCELLATION POLICY.
Seasonal Setter reserves the right to cancel any scope of work for a Client. If Seasonal Setter cancels any scope of work, the Client will be reimbursed for the work that was not done. Full cancellations from Seasonal Setter will get a full refund. Reasons include but are not limited to: Safety risk, Order is too far outside of the Columbus Region, Irreconcilable differences, etc. Exclusions to reimbursement may apply if there are damages done to Seasonal Setter property.

10. USE OF PHOTOGRAPHY.
Client agrees to allow Seasonal Setter to take and use photos of the client's home in regard to showing the display and work that Seasonal Setter has displayed. Any exception of this must be documented in writing by the client and received by Seasonal Setter prior to the installation of the lights.

11. LIMITS OF ORDERING.
If the Client is purchasing a package as a gift to another party, referred to as "Recipient", Seasonal Setter must be fully informed of this action and must have written permission from Recipient and the Homeowner of the Address being decorated. This must be disclosed at the time of ordering.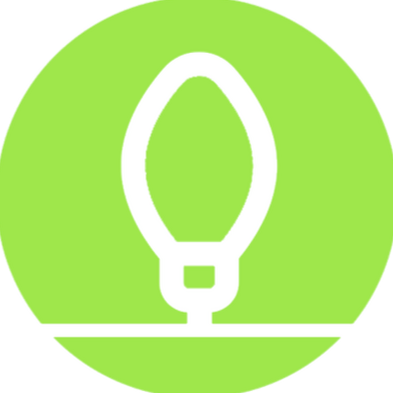 Applications for Seasonal Setter Positions
Why work for Seasonal Setter?
Free T-Shirt
$12 - $15 hourly
Part-Time Seasonal work only
(10-20 hours a week)
Time off from December 15-January 5th
Positive and fun work environment
Professional training
Seasonal Crew Member
Job Description: Set up, and tear-down holiday light displays and decorations. Place flyers and door-hangers in neighborhoods. Must be willing to climb ladders and lift up to 50lbs. (adequate training will be provided and no experience is required)
Get offers, holiday tips, & more!
Enter your email below for all sorts of exclusive Seasonal Setter content and offers.